What kind of wildlife can be seen in Algonquin Park?
Algonquin Park is home to many different types of animals, birds, reptiles, insects and fish.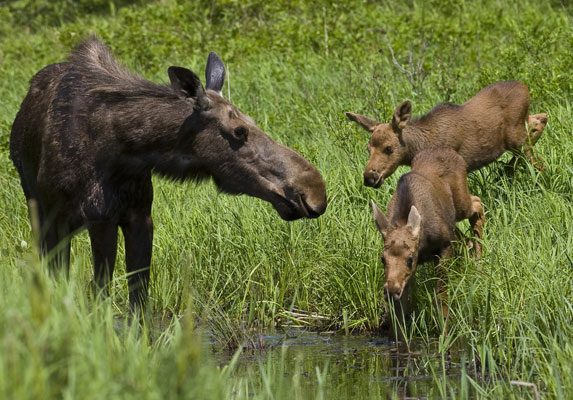 Moose – approximately 3,500 moose live in Algonquin Park
White-tailed deer are often seen along Hwy. #60 on spring mornings
Beaver – you may want to hike the Beaver Pond Trail
Black Bear – about 2,000 black bears live in Algonquin Park
Wolves – about 35 wolf packs reside in Algonquin Park
Chipmunks & red squirrels are common small mammals in the park
Loons – Algonquin Park's most popular bird is seen on many lakes
272 recorded bird species have been identified in Algonquin Park
31 different species of reptiles and amphibians live in Algonquin Park
7,000 species of insects are buzzing around, including many butterflies, blackflies and mosquitoes
For more information on Algonquin Park's wildlife visit The Science Behind Algonquin's Animals website.