calendar of events
Events
Hike Haliburton Winter Edition
When:
February 8, 2020 @ 10:00 am – February 9, 2020 @ 5:00 pm
2020-02-08T10:00:00-05:00
2020-02-09T17:00:00-05:00
Where:
Glebe Park at Haliburton Museum
66 Museum Rd
Haliburton, ON K0M
Canada

Contact:
Hike Haliburton
705-286-1777 or 1-800-461-7677
Hike Haliburton Festival is pleased to present the Winter Edition!  In this first year we are offering over 20  guided & themed snowshoe hikes, demonstration and events for all ages, interests and abilities.
The Festival is more than just traditional snowshoeing/hiking; heavily integrating the arts, culture, heritage and foodie experiences to truly showcase the area. There are lots of great events happening throughout the Festival as well, which anyone can attend!
Bring your friends and family for 2 days of adventure and fun. All hikes are free of charge. Donations are welcome.
See the official website at www.winter.hikehaliburton.com or Facebook
Registration is now open! – www.winter.hikehaliburton.com/hike-registration/
Tubb's Snowshoes – www.tubbssnowshoes.com/
---
FESTIVAL MAIN EVENTS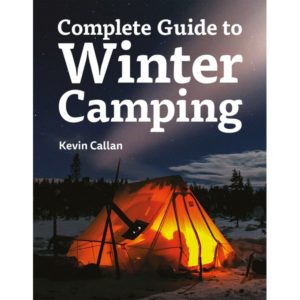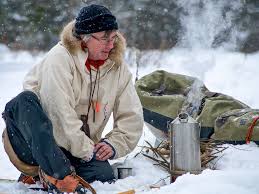 Gear, Gab and Grub

Note this event is cancelled



The Happy Camper and the author of the Complete Guide to Winter Camping, Kevin Callan and Algonquin Outfitters would like to show you a few things about winter gear – snowshoes, hot and cold camping, tent types and set-ups, stoves, gear and much more.  Drop by for an entertaining chat with Camper Callan.
We will also be featuring food, of course. Come and try some trailside cooking and campfire cuisine.
Date: Sunday, February 9
Time:   Open house 10:00 AM to 3:00 PM
Location:  Glebe Park at Haliburton Highlands Museum, 66 Museum Rd
Algonquin Outfitters
Note this event is cancelled
Winter Gear Demo & Sale – Algonquin Outfitters
Algonquin Outfitters will be on-site to share their winter gear experience with fat biking, skiing, snowshoeing, winter camping and more.  With more than 50 years experience in the outdoor adventure market place you can count on them to answer all of your winter gear questions from what's the best layering options for winter outdoor fun (don't forget a pair of warm merino wool socks), to what's the best snowshoe for a winter hike or camping excursion and is there any options to riding a bike in the winter that I will enjoy.
Drop by Glebe Park, where you will find AO next to Kevin Callan for a double dose of winter outdoor education:
If you need snowshoe rentals for the weekend please make arrangments with Algonquin Outfitters ahead of time – 1-800-469-4948
See more about snowshoes at www.tubbssnowshoes.com, view the snowshoes Algonquin Outfitters offers online here.
Lastly, if you're in the market for some get winter gear check out the special sale happening this weekend at the Algonquin Outfitters store in Hailiburton and Oxtongue Lake for some speical Hike Haliburton Winter Edition sales.
Date: Sunday, February 9
Time:   11:00 AM to 2:00 PM
Locations:
---
INFORMATION/DEMONSTRATIONS
The Haliburton Highlands and area is blessed with extraordinary craftsmen and women who are full of personality and knowledge. Over the course of the Festival weekend, we invite you to drop in before, after or instead of a snowshoe walk to see one or more of these remarkable folks. They are keen to share their experiences with you through stories and demonstrations.
Traditional Snowshoe Construction – Rick Nash
Rick Nash is an extraordinary craftsman and builder of birch bark canoes,  paddles, toboggans, bark baskets, quill boxes baskets and …. snowshoes!  Drop into his workshop to witness the construction of traditional wooden snowshoes (and canoes).  If you have a question, Rick has an answer!
Date: Saturday, February 8 and Sunday, February 9
Time:   10:00 AM to 4:00 PM
Location:  19844 Highway 35 Algonquin Highlands. 14 km south of Dorset and 36 km north of Minden
Snowshoe Show and Tell – Craig MacDonald
Winter travel expert, Craig Macdonald invites you to drop by his home to take in his personal collection of heritage snowshoes – over 50 pairs! If you have babiche snowshoes bring them along to get some advice from Craig regarding care and repair. Also, you will have a chance to see and learn about wilderness travel sleds and related winter camping gear including many tents and trail stoves.
Date: Saturday, February 8
Time:   Open house 1:00 to 4:00 PM; presentation 1:30 – 3:00 PM.
Location:  1001 Sale Rd. Dwight. 17 km north of Dorset
Tubbs Snowshoe Demo – Tubbs Canada
Learn about, and try, modern snowshoeing with Tubbs Canada.  Tubbs will be onhand with Algonquin Outfitters in Glebe Park to go over features and function of modern snowshoes.  Here's your chance to try before you buy.
Tubbs will also be hosting a draw for a FREE pair of snowshoes, all you have to do is show up and try a pair, you'll then receive instructions on how you can enter to win online.
Date: Sunday, February 9
Time:   11:00 to 2:00 PM
Location: Glebe Park at Haliburton Highlands Museum, 66 Museum Rd, Haliburton, Ontario
OTHER EVENTS DURING THE FESTIVAL
"Water" Rails End Gallery Annual Salon Exhibition
Opening reception 3 til 5 pm – Vote for your favourite from over 50 original works by Haliburton County Artists.
Date: Saturday, February 8
Start time:  3:00 pm
Duration:   2 hours
Location:   Rails End Gallery
Tickets:   By donation
Lemon Bucket Orkestra
Lemon Bucket Orkestra is a guerilla-punk-balkan-folk-brass band massive like no other. Tracing their genesis back to the streets of Toronto, the original quartet of busking troubadours quickly amassed a battalion of like-minded musical souls and the full-blown, dozen plus strong Orkestra was born. The multi award-winning ensemble has been heralded as a groundbreaking, genre-bending phenomenon by the Canadian and international media alike and over the past 8 years they have performed on streets and stages around the world, leaving a trail of new friends and dedicated fans.
Date: Saturday, February 8
Duration: 6-7 dance workshop (free but must preregister); 8 pm-11 concert/dance party
Location:  Haliburton Legion 719 Mountain St., Haliburton ON
Ticket: On-line, in store $30 or at door $35 https://m.bpt.me/event/4450056
Jeff Moulton Live
Jeff is a familiar face in the Haliburton. He is a versatile talented performer who loves classic rock.  You won't be disappointed. Be sure to catch dinner at the Dominion.
Date: Saturday, February 8
Start time:  7:30
Duration:    3 hours
Location:   Dominion Hotel
Tickets:    no cover charge
Open Stage – Feat. Nick Russell
The Haliburton County Folk Society invites you to come to play or listen. This is a great opportunity to enjoy the talents of local and guest performers. Nick Russell will be the host and featured performer.
Date: Saturday, February 8
Start time:  8:00 pm
Duration:   2 hours
Location:   Haliburton Highlands Museum, 66 Museum Rd
Admission by donation