Feb
8
Sat
Hike Haliburton Winter Edition

@ Glebe Park at Haliburton Museum
Feb 8 @ 10:00 am – Feb 9 @ 5:00 pm
Hike Haliburton Festival is pleased to present the Winter Edition!  In this first year we are offering over 20  guided & themed snowshoe hikes, demonstration and events for all ages, interests and abilities.
The Festival is more than just traditional snowshoeing/hiking; heavily integrating the arts, culture, heritage and foodie experiences to truly showcase the area. There are lots of great events happening throughout the Festival as well, which anyone can attend!
Bring your friends and family for 2 days of adventure and fun. All hikes are free of charge. Donations are welcome.
See the official website at www.winter.hikehaliburton.com or Facebook
Registration is now open! – www.winter.hikehaliburton.com/hike-registration/
Tubb's Snowshoes – www.tubbssnowshoes.com/
---
FESTIVAL MAIN EVENTS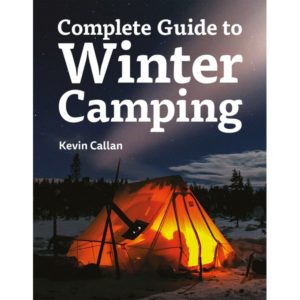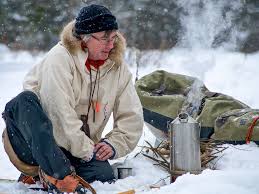 Gear, Gab and Grub

Note this event is cancelled



The Happy Camper and the author of the Complete Guide to Winter Camping, Kevin Callan and Algonquin Outfitters would like to show you a few things about winter gear – snowshoes, hot and cold camping, tent types and set-ups, stoves, gear and much more.  Drop by for an entertaining chat with Camper Callan.
We will also be featuring food, of course. Come and try some trailside cooking and campfire cuisine.
Date: Sunday, February 9
Time:   Open house 10:00 AM to 3:00 PM
Location:  Glebe Park at Haliburton Highlands Museum, 66 Museum Rd
Algonquin Outfitters
Note this event is cancelled
Winter Gear Demo & Sale – Algonquin Outfitters
Algonquin Outfitters will be on-site to share their winter gear experience with fat biking, skiing, snowshoeing, winter camping and more.  With more than 50 years experience in the outdoor adventure market place you can count on them to answer all of your winter gear questions from what's the best layering options for winter outdoor fun (don't forget a pair of warm merino wool socks), to what's the best snowshoe for a winter hike or camping excursion and is there any options to riding a bike in the winter that I will enjoy.
Drop by Glebe Park, where you will find AO next to Kevin Callan for a double dose of winter outdoor education:
If you need snowshoe rentals for the weekend please make arrangments with Algonquin Outfitters ahead of time – 1-800-469-4948
See more about snowshoes at www.tubbssnowshoes.com, view the snowshoes Algonquin Outfitters offers online here.
Lastly, if you're in the market for some get winter gear check out the special sale happening this weekend at the Algonquin Outfitters store in Hailiburton and Oxtongue Lake for some speical Hike Haliburton Winter Edition sales.
Date: Sunday, February 9
Time:   11:00 AM to 2:00 PM
Locations:
---
INFORMATION/DEMONSTRATIONS
The Haliburton Highlands and area is blessed with extraordinary craftsmen and women who are full of personality and knowledge. Over the course of the Festival weekend, we invite you to drop in before, after or instead of a snowshoe walk to see one or more of these remarkable folks. They are keen to share their experiences with you through stories and demonstrations.
Traditional Snowshoe Construction – Rick Nash
Rick Nash is an extraordinary craftsman and builder of birch bark canoes,  paddles, toboggans, bark baskets, quill boxes baskets and …. snowshoes!  Drop into his workshop to witness the construction of traditional wooden snowshoes (and canoes).  If you have a question, Rick has an answer!
Date: Saturday, February 8 and Sunday, February 9
Time:   10:00 AM to 4:00 PM
Location:  19844 Highway 35 Algonquin Highlands. 14 km south of Dorset and 36 km north of Minden
Snowshoe Show and Tell – Craig MacDonald
Winter travel expert, Craig Macdonald invites you to drop by his home to take in his personal collection of heritage snowshoes – over 50 pairs! If you have babiche snowshoes bring them along to get some advice from Craig regarding care and repair. Also, you will have a chance to see and learn about wilderness travel sleds and related winter camping gear including many tents and trail stoves.
Date: Saturday, February 8
Time:   Open house 1:00 to 4:00 PM; presentation 1:30 – 3:00 PM.
Location:  1001 Sale Rd. Dwight. 17 km north of Dorset
Tubbs Snowshoe Demo – Tubbs Canada
Learn about, and try, modern snowshoeing with Tubbs Canada.  Tubbs will be onhand with Algonquin Outfitters in Glebe Park to go over features and function of modern snowshoes.  Here's your chance to try before you buy.
Tubbs will also be hosting a draw for a FREE pair of snowshoes, all you have to do is show up and try a pair, you'll then receive instructions on how you can enter to win online.
Date: Sunday, February 9
Time:   11:00 to 2:00 PM
Location: Glebe Park at Haliburton Highlands Museum, 66 Museum Rd, Haliburton, Ontario
OTHER EVENTS DURING THE FESTIVAL
"Water" Rails End Gallery Annual Salon Exhibition
Opening reception 3 til 5 pm – Vote for your favourite from over 50 original works by Haliburton County Artists.
Date: Saturday, February 8
Start time:  3:00 pm
Duration:   2 hours
Location:   Rails End Gallery
Tickets:   By donation
Lemon Bucket Orkestra
Lemon Bucket Orkestra is a guerilla-punk-balkan-folk-brass band massive like no other. Tracing their genesis back to the streets of Toronto, the original quartet of busking troubadours quickly amassed a battalion of like-minded musical souls and the full-blown, dozen plus strong Orkestra was born. The multi award-winning ensemble has been heralded as a groundbreaking, genre-bending phenomenon by the Canadian and international media alike and over the past 8 years they have performed on streets and stages around the world, leaving a trail of new friends and dedicated fans.
Date: Saturday, February 8
Duration: 6-7 dance workshop (free but must preregister); 8 pm-11 concert/dance party
Location:  Haliburton Legion 719 Mountain St., Haliburton ON
Ticket: On-line, in store $30 or at door $35 https://m.bpt.me/event/4450056
Jeff Moulton Live
Jeff is a familiar face in the Haliburton. He is a versatile talented performer who loves classic rock.  You won't be disappointed. Be sure to catch dinner at the Dominion.
Date: Saturday, February 8
Start time:  7:30
Duration:    3 hours
Location:   Dominion Hotel
Tickets:    no cover charge
Open Stage – Feat. Nick Russell
The Haliburton County Folk Society invites you to come to play or listen. This is a great opportunity to enjoy the talents of local and guest performers. Nick Russell will be the host and featured performer.
Date: Saturday, February 8
Start time:  8:00 pm
Duration:   2 hours
Location:   Haliburton Highlands Museum, 66 Museum Rd
Admission by donation
Feb
21
Fri
Algonquin Wonderland Photography Workshop – Follow Me North

@ Algonquin Park - Mad Musher
"Follow Me North Photography" loves Algonquin in every season, and they're confident you'll agree after journeying to Algonquin Park in the Winter – the fresh, white powder that blankets the landscapes are something special to behold.
Imagine – wintertime snowshoeing to vast, icy waterfalls; eating maple taffy from a fresh blanket of snow, the possibility of observing moose, beavers, pine martens and otters co-existing in a white powdered vista and hiking to locations crystallized by the morning frost – all with a camera in hand and new skills to practice!
They have methodically scheduled their Algonquin Wonderland workshop in the midst of winter allowing you to capture the wonderland scenes after a fresh snowfall. We'll have the snowy landscapes of the Park practically to ourselves during a time of unpredictable, bewitchingly radiant change!
With this experience, they have married their knowledge of photography with a deep-rooted passion for the outdoors; crafting a masterclass of accessible tutorials and hands-on demos in an ego-free, relaxed environment with two instructors! They've mapped out multiple routes for your photography quest; choosing lesser-known, intimate and most importantly – scenic locations, which have provided you with many once-in-a-lifetime photographic opportunities with wildlife and landscapes alike.
This workshop is geared towards photographers from all walks of life. It will provide one-on-one coaching during your stay, both during our day trips and also during our editing hours. Their individual critiques and ideation sessions are designed to help build your confidence in the field and equip you with the skills you require to enhance your visions using post-production once you return home – taking images from an unedited state and transforming them into a polished piece of art.
It's recommended you have a DSLR camera for this workshop, however, they are able to adapt to your own personal photography journey – providing simplified or detailed instruction as needed.
Follow Your Wild with Follow Me North!
Algonquin Outfitters, will also be providing all snowshoeing equipment needed for our day trips into the wild!
This is an exclusive landscape and wildlife photography workshop, tailor-made for adventurous photographers from all photography backgrounds.
They will access the best viewpoints for sunrise and sunset, guiding you to some of their favorite locations within the park.
You will only need to carry your day pack with camera gear – you'll travel light to maximize your time and experience in the elements.
Find out more and register here